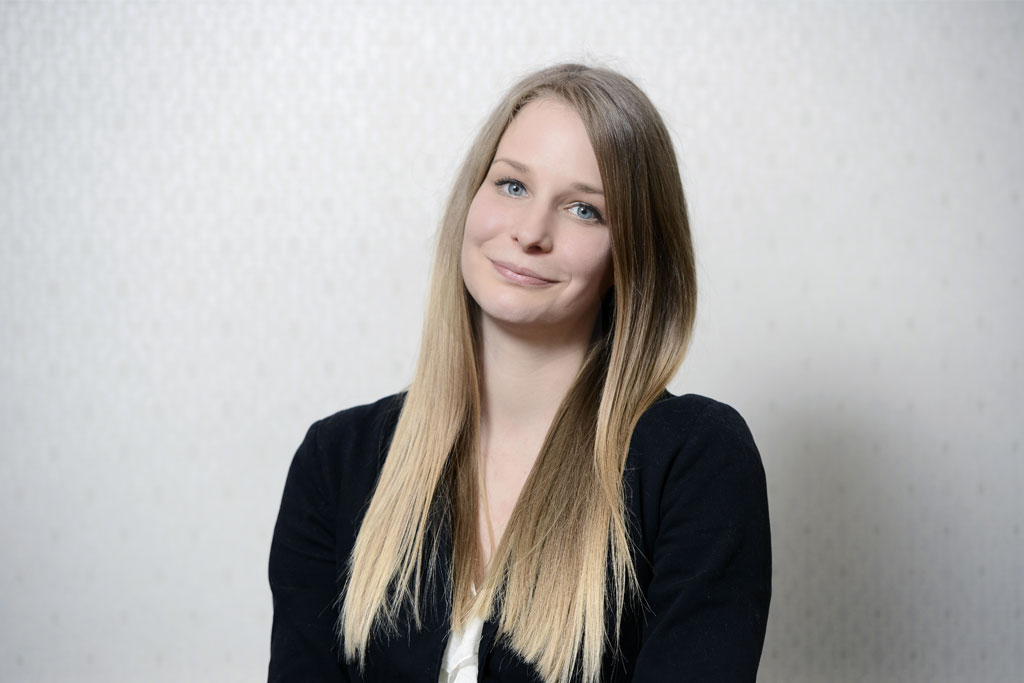 Languages Spoken: English, Hungarian
Dr. Viktória HORVÁTH
| Associate lawyer |
Dr. Horváth graduated as a juris doctor in 2018 from the Faculty of Law of the University of Pécs with a cum laude grade.
After graduation, she started working as a junior attorney the family law department of the Kölcsényi and Némethi Law Firm.
Even as a junior attorney, she already gained extensive experience and achieved success in court proceedings and non-contentious civil law procedures. She considers customer-centric approach important and her goal is to ensure that the clients have all the necessary information regarding the relevant legal principles and proceedings so that they can make the decisions that are best for them on issues that deeply affect their lives.
It is important to highlight that within the field of family law, Dr. Horváth has a strong professional experience and large number of successes in non-contentious civil proceedings concerning international child abduction. This area of family law suits her given that she considers it important that the interests of the children – and, at the same time, the restoration of parental custody and jurisdiction – prevail against "child abductions". In the same way, in a case where a child was not taken abroad illegally, she considers it important to have the rights of the parent and the best interests of the child implemented.
To further delve into the subject, she is doing research on the "new Brussels IIa Regulation" and is preparing publications. Furthermore, she has significant experience in litigation concerning divorce and parental custody and she is also involved in proceedings initiated before the Guardianship Authority and court procedures on last will. She also participates in the work of the Single Parent Center, providing legal assistance in family law matters to single parents in need, free of charge.
Her purposefulness, determination, responsibility and precision help her in the procedures, her customer-centric approach and her direct, friendly personality help her in communicating with the clients.
Her main goal being an attorney is to fully satisfy the expectations of the clients in providing legal service by wide spectrum of knowledge and experiences, so that all clients can leave satisfied after the closing of a case. In order to acquire and expand her professional knowledge, Dr. Horváth regularly participates in both international and domestic conferences, such as:
IAFL European Family Law Meeting Stuttgart September 2018; Professional Conference on Guardianship Procedures Related to Parental Custody and Contact October 2018; IAFL Family Law Conference Milan March 2019; Conference on Protection and Patronage for Prevention 2019; II. Family Law Conference Krakow October 2019; Conferences and Academies of Law organized by the Budapest Bar Association
She constantly works on improving her English and German language skills to succeed in international family law cases.
Kölcsényi and Némethi Law Firm
Appointments may only be scheduled after prior consultation
via phone or e-mail.
Address
1145 Budapest, Mexikói Street. 52/A.
Floor 1, door 5, doorbell 13
Send a question to our lawyers!